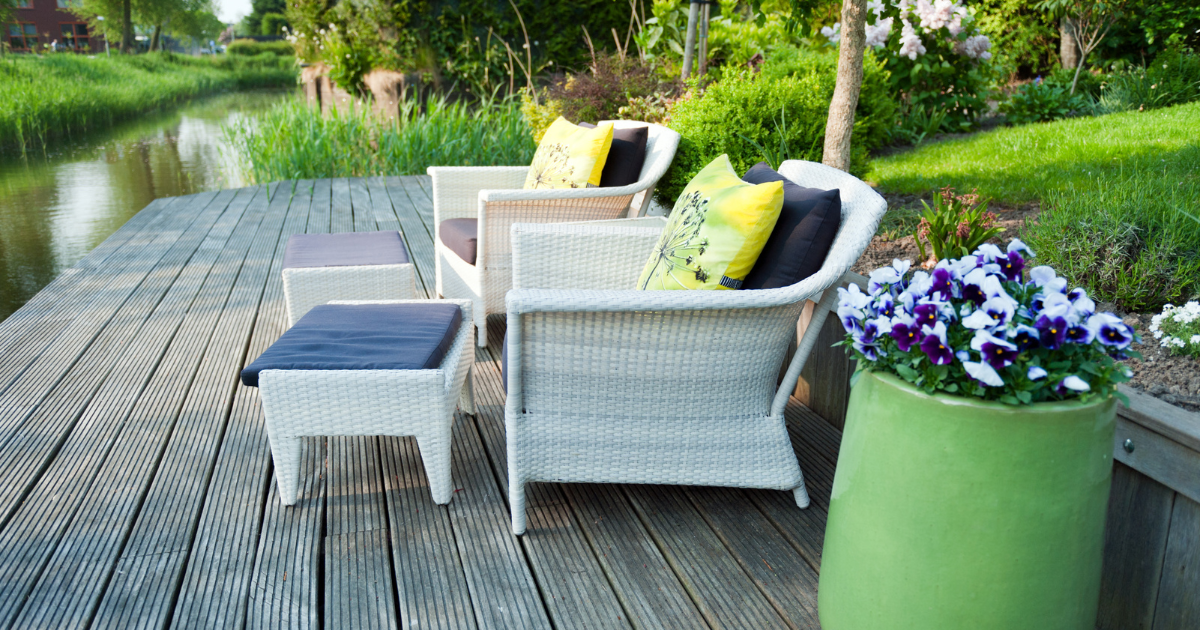 As chilly weather starts to creep in, you may be thinking about how to store your outdoor patio furniture for winter. Taking time to clean and properly prepare your furniture for storage is essential for making sure it is in great condition when spring comes around again. Follow these tips if you are considering storing your patio furniture in our self storage units in Minot this winter!
How to Store an Outdoor Couch for Winter
Before placing your outdoor couch in storage for winter, remove pillows and cushions. Give them a good wash if the covers are removable. If the covers are not removable, use a small amount of detergent and a cloth to remove dust and dirt. Make sure your pillows or cushions are completely dry before storing them for winter.
Place pillows or cushions in a sealed storage bag or plastic bin to protect them from moisture, and clean the frame of the sofa with detergent and warm water. If your furniture is made of wicker, consider using a paste wax after washing to protect the furniture until spring.
Storing Wooden or Metal Benches
If you have a metal bench, gently brush off any grime or dirt that has accumulated over summer and rinse the entire frame with water.
If you have a wooden bench you'd like to store for the winter, wipe it down with a cloth and use a small amount of oil-based soap if needed to remove dirt and grime. Make sure the bench is completely dry before storing.
Storing Summer Chairs
Whether you have rattan chairs, Adirondacks or plastic patio chairs, give them a good wipe down before putting them in our self-storage units in Minot ND.
Metal chairs can be cleaned with a dry cloth and a bit of warm water and detergent if needed. Dish soap and warm water can clean rattan and plastic outdoor chairs. All furniture should be completely dry before being put in your storage unit for the winter.
Storing an Outdoor Patio Table for Winter
Clean your outdoor table and let it dry before putting it in storage. Use moving pads or bubble wrap to pad any sharp edges. We also recommend considering disassembling the table before storage to save space. If possible remove the legs and wrap them with padding. Don't forget to keep all hardware and screws together in a plastic bag attached to the table.
Our self storage units in Minot ND are the perfect place to store your summer furniture this winter. Check out our sizes and rates here, and contact us today to reserve your space!