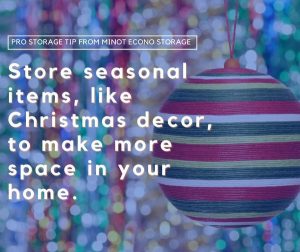 Storing seasonal items is a great way to gain space in your new home while still having easy access to the things you need, when you need them. Think about storing seasonal items like clothing and shoes, equipment like ski gear or snowblowers and holiday decorations. There's no need for your Christmas tree to take up precious space in your home in spring and summer!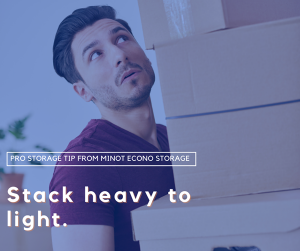 Your heaviest items should be toward the back of your unit and on the bottom of stacks to create a stable base.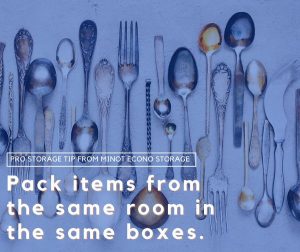 Pack similar items from one room together in one box. Don't mix your bathroom towels with your kitchen utensils!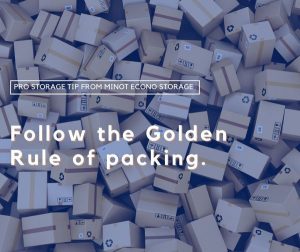 Follow the Golden Rule of packing. Heavier items go in smaller boxes. Save your big boxes for lighter, smaller items that are more difficult to carry on their own.
Want more of our best self-storage tips? Follow us on Facebook for weekly tips and advice on getting the most out of your Minot storage space.