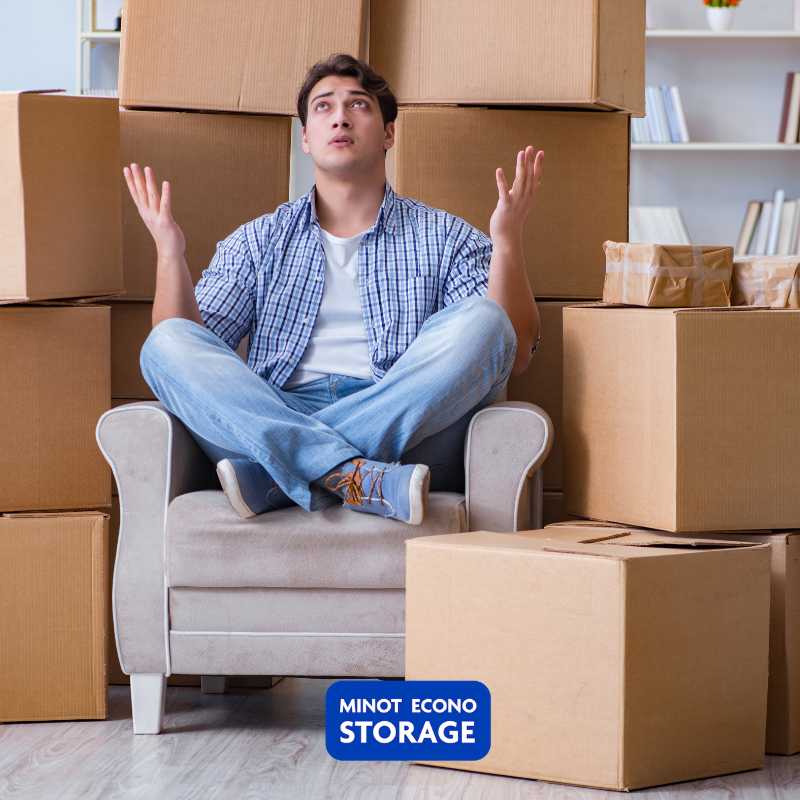 Our self-storage units in Minot are the ideal solution if you need short- or long-term storage. Whether you are planning a move, downsizing your dwelling or just need more space to store your belongings, organizing your storage space is key. These simple organizing tips will help you make the most of your space and create an efficient system for storing and retrieving your belongings.
1. Make a list.
Keep an "inventory list" as you pack belongings. If you're placing lots of items in your self-storage space, it can be tricky to remember them all weeks, months or years later. Smaller items like clothes, electronics, photos and decor are harder to keep track of than large items like a sofa or dresser. Keep it all straight by maintaining a spreadsheet of items you'll be storing in your unit.
2. Use clear bins.
Cardboard boxes are the usual go-to for storing items, but if there's room in your budget for clear plastic bins, stock up on them. Being able to see into your boxes makes it far easier to quickly know what's packed away in your storage unit. Spending a little more now on these bins can save you lots of time and energy later when you don't have to dig through containers to find your items.
3. Take furniture apart.
Large furniture items like bed frames and tables should be taken apart and stored upright whenever possible. This space-saving measure can free up floor space for more bins or boxes.
4. Stack heavy to light.
Your heaviest items should be toward the back of your unit and on the bottom of stacks to create a stable base.
5. Store items you'll need more often at the front of your unit.
If you're storing seasonal items or things you anticipate needing sooner than later, place those items at the front of your unit. Keeping them in an easy-to-reach area will save you time and energy.
Follow these tips to pack your unit like a pro, and contact us today to find the perfect self storage unit in Minot!