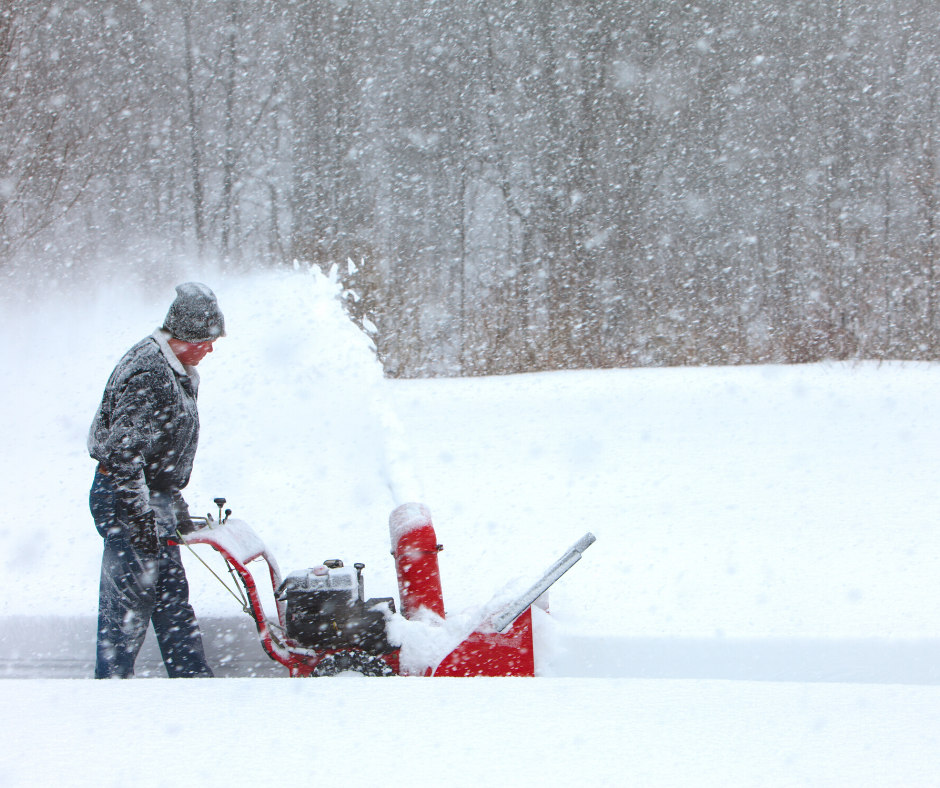 Want to free up space in your garage? Storing your snow blower and other season items at Minot Econo Storage is a great way to gain more space at home during the offseason. Follow these tips to store your snow blower like a pro!
1. Remove debris and salt.
Give your snowblower a good cleaning before putting it in storage. Spray down your machine with a low-pressure hose, then give it a scrub with some mild dish soap. Focus on any areas where salt and dirt have been collected. Dry your unit completely before storing it.
2. Use lubricant to protect the metal.
Protect the components of your snow blower by adding a thin layer of lubricant to prevent rust. Focus on the axle shaft, auger shaft, hex shaft, gears, phone shaft and chain.
3. Invest in a snowblower cover.
Covering your machine will help protect it from dust and moistures. Choose a cover made specifically for your particular model if possible. If you don't have a cover, use a tarp and weigh down the edges for long-lasting coverage.
4. Choose the right storage spot.
We offer a wide range of storage facilities. Explore our sizes and rates here, and give us a call at 701-838-3141 to reserve your space. Minot Econo Storage offers the lowest rates in town, month-to-month rentals and discounts for long-term contracts. Our units are dry, safe and digitally monitored, and they are the perfect place to store your snowblower until winter!